Approach the right users at the right time
and in the right way!
We design better advertising experiences to achieve your marketing goals,
combining the best placement, timing, format and creative.
Partnering with over 2,000 premium publishers in Asia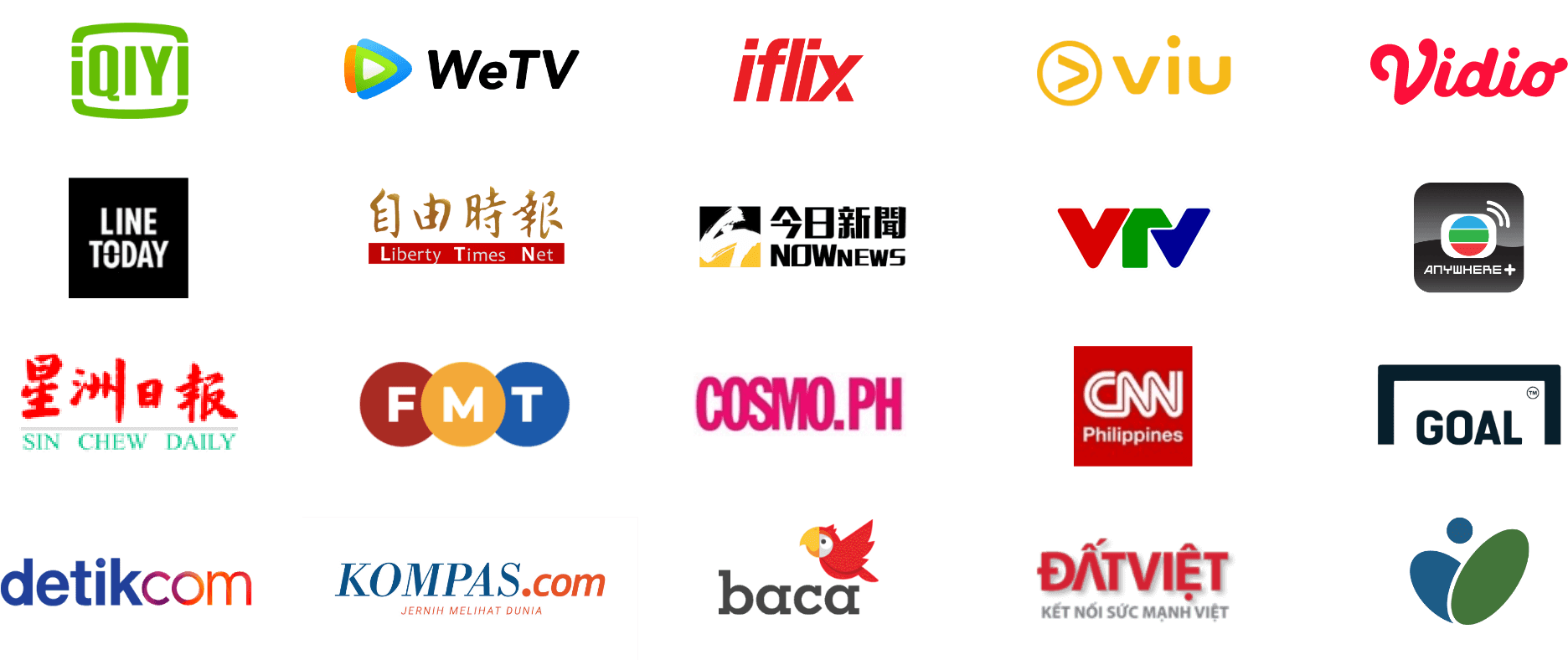 Explore Our Unique Formats
FreakOut OTT
NEW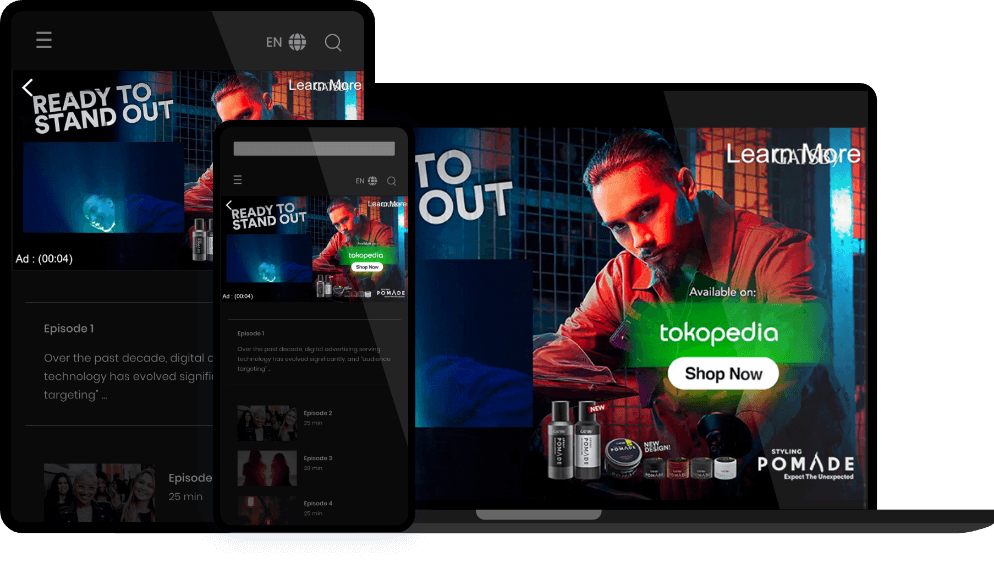 FreakOut has launched a new video ad solution, FreakOut OTT (Over-the-top) . This is the one-stop OTT ad platform enables advertisers to deliver in-stream video advertising among premium video contents on the top OTT platforms in Asia.
Why OTT?

OTT is the fastest growing media channel.

Stay-home practice due to Covid-19 pandemic have driven the rapid growth of OTT Platforms.
Over 180million people are already using OTT platforms in Southeast Asia, and many of them have favourably accepted ad-supported OTT platforms.
In Southeast Asia, 180 million people are on OTT platforms, where they spend 8 billion hours in a month.(Source: The Trade Desk, 2020)

Regionally, 100+ million people use ad-supported OTT platforms, and 89% of them willing to watch ads in exchange for free programming.(Source: The Trade Desk, 2020)

35% of OTT viewers report making a purchase after seeing an ad during programming they watched.(Source: SpotX, 2021)
Why FreakOut OTT?

One-stop and flexible OTT Ads platform.
Advertise across major OTTs adopting advertising model
FreakOut OTT allows you to reach out to the major OTT viewers in SEA at once, while targeting them by GEO, Demographic, Time, contents, etc.
CPM and CPCV models are available
You can pay for CPCV as well as CPM.If you select CPCV model, you will be able to predict the target number of completed viewings.