FreakOut Video just got more power.
Along with FreakOut Video on Premium Publisher, FreakOut OTT is now available!
FreakOut OTT enables your video ads to reach quality video viewers, among the premium contents on OTT (over-the-top) platform.

WHY OTT?

OTT is the fastest growing media channel.
OTT is already a considerable mass.

In Southeast Asia, 180 million people are on OTT platforms, where they spend 8 billion hours in a month. (Source: The Trade Desk, 2020)

Viewers in SEA are willing to embrace ads for free content.

Regionally, 100+ million people use ad-supported OTT platforms, and 89% of them willing to watch ads in exchange for free programming. (Source: The Trade Desk, 2020)

Premium, brand-safe, and even effective ad inventory.

35% of OTT viewers report making a purchase after seeing an ad during programming they watched. (Source: SpotX, 2021)
WHY FREAKOUT OTT?

One-stop and flexible OTT Ads platform.
Advertise across major OTTs adopting advertising model
FreakOut OTT allows you to reach out to the major OTT viewers in SEA at once, while targeting them by GEO, Demographic, Time, contents, etc.
CPM and CPCV models are available
You can pay for CPCV as well as CPM.If you select CPCV model, you will be able to predict the target number of completed viewings.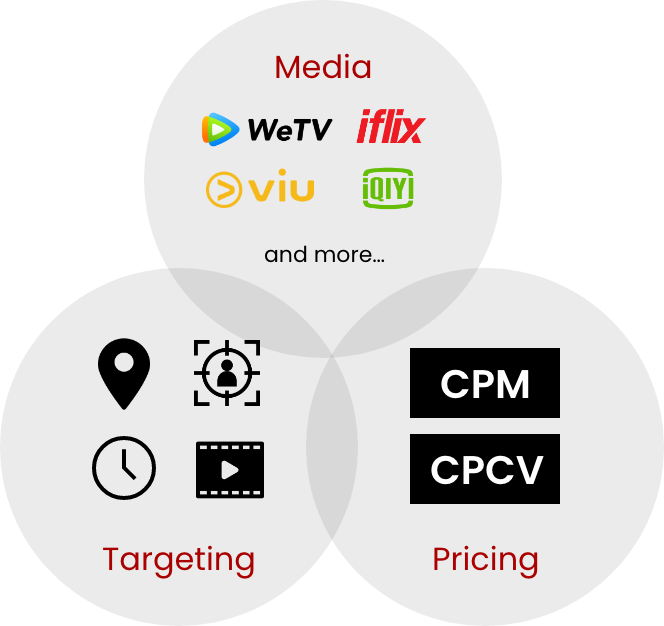 Trusted by TOP brands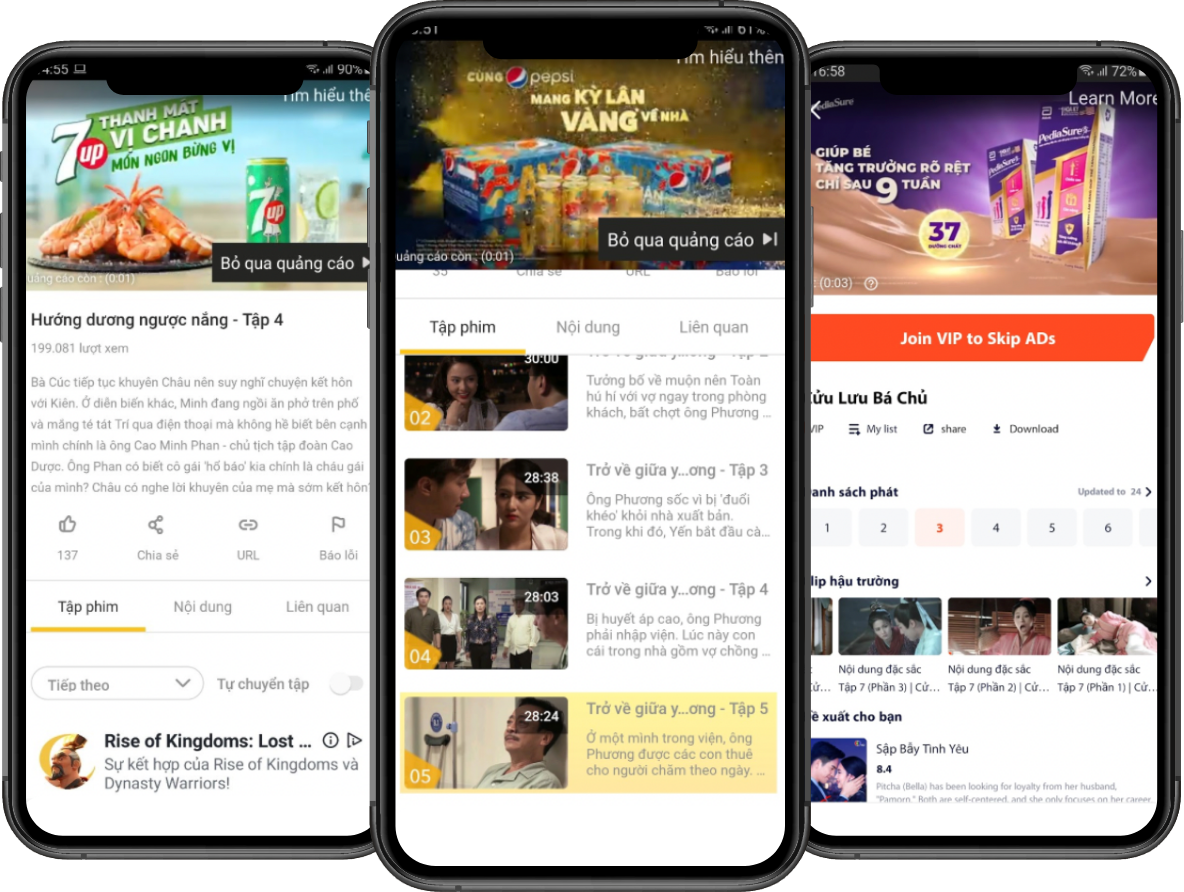 Contact Us
For more information (rate card, quotation, case study etc.),
reach out to our sales team.